People often believe that retirement is a trouble-free period of life. They expect that once retired they will be free of all the debts and financial worries. However, this is not the real fact of life! As you retire you have a bigger family and a standard course of family expenditure. There are times when we take some loans in the late years of work life and such loans also stay pending even after retirement.
Why After 70?
Some people even have to borrow the loan for their health treatments that need to be repaid later. Such expenses are often very burdensome on the people after retirement. Therefore, many people plan for life insurance policies even after the age of 70.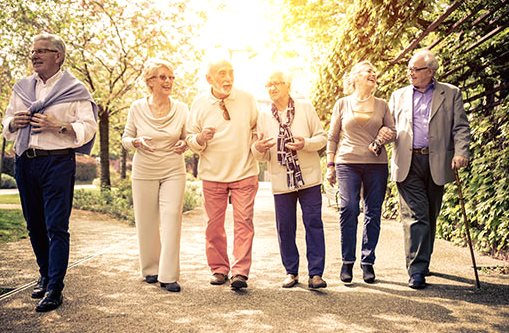 As the life expectancy of people is increasing these days given to the flourishing medical facilities, life insurance companies are willing to make loan offers to the senior citizens over various age brackets.
There are varying terms and conditions as per the company policy for them. However, it is certain that if one is having a steady retirement income such as pension or rents from tenants etc. they can apply for life insurance policy.
There are certain points that we would like to elaborate to you if you are planning to secure your future with life insurance in the later years of your life.
How to Plan Your Life Insurance Policy after 70 Years?
Plan as Easly as Possible
a) If you are reading this article, that means you are thinking about the post-retirement plans. Whatever age that you are in- 30, 40, or 50- this is the right time to plan for your life insurance post-retirement. The reason is that if you invest at this age for your post-retirement life insurance plan, you can enjoy the benefits then.
The premiums are also lower at an early age. As you grow older, the cost of premiums to be paid per month also increases vividly. If you plan right now, you can easily manage to pay less premium amount per month.
So we suggest you, plan as early as you can. It would be in the best interest that one starts investing now while being young.
b) If you are already reaching the age of 70 years, then we suggest that you start keeping a fixed amount of money aside, apart from your monthly expenses. You can use this money to pay the premiums of your life insurance policy when you buy it.
By getting into the practice of saving the money in advance, you will not find it difficult to adjust to your life routine later. You will be able to pay the amount of premium comfortably from your retirement income without seeking additional help from other family members.
c) At the same time, we suggest that the sooner you start the better it is even if you are crossing the age of 70. The difference in the price of life insurance policy gets very high every year as you age. This gap is not very significant when you are young, but when you age, this difference increases manifold.
d) You need to set the goals of your life insurance plan beforehand. This will help you in defining what kind of life insurance policy you may want to buy. Also, you will be able to finalize the amount of money you may need to invest to achieve that goal.
For example- some people want to buy a life insurance policy to meet the medical expenses while there are others who want to leave an inheritance for their younger ones.
e) If you are in good health condition, then we suggest you buy a standard traditional life insurance plan. This will also help you to save a lot upon expenses incurred while buying the policy.
But if you suffer from any health conditions than the best plan to buy is no medical certificate life insurance. Such insurance plans are costlier but they are available with ease and at a quicker pace. The buyer is not questioned about anything but offered the policy instantly.
Verdict
These are some of the points that will help you in planning the life insurance if you are in the later years of life. Depending on your circumstances and priorities you can always make the most suitable choice.