Life insurance is such a policy that can secure your family with a complete financial support. Generally, people with critical illness and aged people look for life insurance because when a person becomes older or get sick, he or she started to think about the family. The need for a financial support becomes a vital headache at that time. Life insurance becomes the most spirited support at that moment.
Aged people in most of the cases face numerous health issues and purchasing a life insurance with health issues is really a tough matter. It becomes more restricted to get a life insurance with the increasing age. Guaranteed acceptance life insurance could be the best choice for the aged people.
However, it is important for a life insurance seeker to know his requirements first before choosing a life insurance. Guaranteed life insurance is not good for all if you have health issues or any other problems only then you can go for it.
What is Guaranteed Acceptance Life Insurance Actually?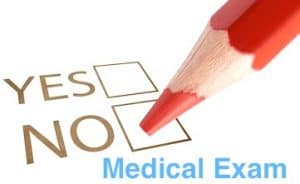 A guaranteed policy is a different type of policy that is suitable for people starting from 60 to 80 years and the policy can't be rejected. The reason is according to this policy no question will be asked to you. Even you don't have to give any answer or documents about your health. If you have a health problem that is your own matter, the insurance company will never bother about it.
You may think this is the best insurance policy. Actually, it is not as good as people think but for people with health issues, it is the best one. As the company is taking too much risk for this type of policy they ask higher premiums.
Another important fact about the guaranteed plan is the person must survive for at least two years from the date of signing the policy. The policy benefits will not be paid if the policyholder dies within the two years after signing the guaranteed life insurance policy. Only the benefits will be valid if you pay the premiums for at least two years. However, you can also get life insurance no waiting period to avoid that 2 years waiting period.
Health Issues and Guaranteed Policy
As the policy does not need any question to be asked there is no preexisting condition about health. With any health state, you can obtain this life insurance. Even if you are HIV patients it does not matter. The insurer will never ask you a single question. This policy is beyond the traditional insurance policies that are extremely suitable for seniors.
What are the Requirements for Obtaining Guaranteed Life Insurance?
Basically, there is no major requirement for purchasing a guaranteed life insurance. Medical certificates are not needed here as health is not a matter of concern in this policy.
You have to know if this policy satisfies your needs before purchasing it. There are other life insurance policies also that you should check and then decide. You must determine if you can pay the monthly premiums otherwise obtaining a policy will not be fruitful for you.
If you are a young person you can check other policies first to select the most suitable one for you. This policy is a very straightforward policy that is best for old people. This policy is treated as a high-risk policy so the premium is much higher. It is suspected that policyholder has health issues or any bad habit with his lifestyle that he doesn't want to expose and that's why this policy is chosen.
Take Your Decision
Hopefully, after reading this article you will have a clear idea of the guaranteed acceptance life insurance. If the policy can meet all your needs you can purchase it without any doubt. It can bring peace to your mind, as you secure your family financially. We are always here to assist you with clear, straight policy rules. So, apply for free quotes and compare the prices to find the best policy.