Get Quotes from TOP insurers. It Takes Less than a Minute
5 Year Term Life Insurance – Affordable Premium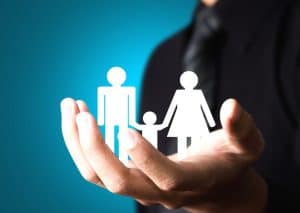 If your budget is tight and can`t afford paying too high rates month by month for your insurance policy, you still have options. You never know what happens to you from a moment to the other and this is the reason why you need to be insured, regardless of your budget. Without life insurance, it is not possible to be prepared for the future and you end up by leaving your loved ones with no financial support, when you pass away. 5 year term life insurance is one of the best policy options for tight budgets. This article will help you understand what this type of insurance is used for and what its benefits are.
What is 5 year term life insurance used for?
It is easy to understand what 5 year term life insurance is used for because of its low premium values. This type of life insurance guarantees that your premium level remains the same for exactly 5 years, meaning that you pay the same amount of money month by month until you reach the term, not more and not less. If you have this type of insurance, when you reach the term there are two things that can happen: you are not insured anymore or your premium starts to increase and the amount gets higher every 5 years. People who can`t afford 10 year term life insurance or other types of policies find this one their best way out.
People generally opt for 5 year term life insurance when they need their temporary needs fulfilled, in most of the cases. It can be used for covering outstanding loans, education fees, child support when the insured parent passes away or temporary family needs, but it is also ideal to be used by business people for buy-sell agreement purposes.
What are the benefits of term life insurance that has 5 years time period?
If you are already old and don`t want to choose life insurance over 70 or 80 (because you don`t know how much time is left for you to live), you may choose this type of short term insurance policy. At older ages, you may also find it difficult to pay for the high premiums if you`d choose a coverage over 70 or 80. Because 5 year term life insurance has the lowest premium levels, it is the best choice for elderly as well. This is how if you don`t have too much money, you will be able to afford this type of coverage.
There are other benefits of this life insurance as well, such as the opportunity to turn this type of coverage to a permanent life insurance policy. This is possible to do without the need of getting eligible or qualified for the permanent life coverage once again (because you already have the life insurance policy for 5 years). It has already been mentioned above that owners who want to continue with this policy after reaching the term of 5 years can renew it every 5 years, usually at higher premium levels. Finally, the death benefit is generally paid to the beneficiary without deducing any income taxes or bounding the beneficiary to pay for it.