People of different stages have different needs. Some people want to purchase life insurance on their own but some want to purchase on their parents. While thinking about life insurance on parents, people become confused because most of them don't have any idea that they can purchase life insurance for their parents.
Your parents did as much as they can for you when you were a child. Now it's your time to care about them. It doesn't matter what they gave you financially.
You can buy a life insurance for elderly parents so that at least you can find peach on your mind that you have a support after your parents passing away.
Sons and daughters want to purchase life insurance for parents, father, and mother both or individually for father or mother. For this, all you have to do is showing the company that your parents have "insurable interest" to get approval for the insurance.
What are the "insurable interests" that your parents may have?
–          Your parents may have outstanding debts and you will be responsible for these after their death.
–          You may have to pay some funeral or final expenses.
–          Your parents may have lots of assets and you will have to pay taxes.
–          You may have to pay their medical expenses.
There are much more but these are the most common cases. If you can show the company any of these reasons they may accept your request.
When to Get a Life Insurance on parents?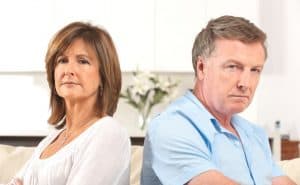 When your parents are in the late sixties or early of seventies, which is the perfect time to buy a life insurance for father or mother or both. It is possible to find the best premium rates if your parents are in good health. If you are too late it will become more complex to get a life insurance for your parents because age creates health issues.
It's important to assess the health condition of the elderly parents before looking for a good coverage amount. There are very little chances that your parents can get a cheap life insurance as people over 70 hardly have a good health condition.
The life insurance premium goes higher day by day as no parent has a perfect health of their elderly ages. To cover the funeral expense insurance coverage of $20,000 to $25,000 is enough. It is easily getable too.
What if your parents have lots of debts?
It becomes harder to find a trusted provider for large amount coverage. So the question comes is it a good idea to invest in life insurance for elderly parents? Obviously, it's a great idea. You can check the other articles about life insurance over 60, over 70, and over 80 to learn the benefits of getting life insurance at a late age.
Term Life Insurance for Your Parents
If you search for types of life insurance you will find different types are available in the market and you have to choose the one you need. Term life insurance is a common service which is offered by different insurance providers. This is a special type of insurance service that provides you financial security for a sort of time when the policy is active.
If you are looking for a policy that gives you a good amount of coverage and the price will not change as long as the policy is active then this is the appropriate one.
Finding Life Insurance for Your Parents
For elderly parents, it is not so easy to find the life insurance. There are some companies which are ready to accept you. MetLife, AAA, Globe Life, Liberty and Northwestern Mutual are the most popular companies working with life insurance on. To find more you can search the free quotes.
Finally, if you are deciding to purchase a life insurance, don't forget to inform your parents about it. It is important to take the signature of your parents and the beneficiaries at the time of underwriting. These things must be done correctly otherwise the insurance company may do delay to pay the insurance benefits money.