Get Quotes from TOP insurers. It Takes Less than a Minute
Life Insurance and Divorce – What will happen?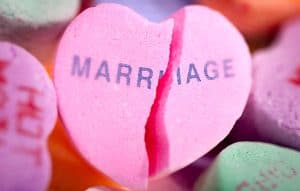 When your marriage ends, things can get very confusing. Divorce will change your life in many ways and there are a lot of decisions you have to make in order to ensure you get it all right.
Making a proper property inventory should be one of your first tasks before you start your divorce.
While you are facing financial and emotional difficulties, life insurance and divorce may not sound like high priority, but it should be, especially if there is a child in the picture.
Sorting out life insurance after divorce can be really confusing, especially with all the other things you are going through. If you already have a life insurance, don't forget that it might be connected to your spouse, so before you actually finalize your life insurance and divorce make sure you made all the changes depending on your current situation.
Life insurance after divorce
When it comes to life insurance and divorce, you and your soon-to-be-ex should sit down and discuss important changes to your policies. If you happen to list your spouse as beneficiary, you may want to change it. However, with children in the picture, things may be slightly different. In that case all the questions should be about insuring future of your kids.
Before you sign the papers, you should read the divorce agreement very carefully. You have to know that life insurance policies can be used to secure alimony and child support payments, so before signing any documents, make sure they will meet your needs.
It is very important to get everything right, as divorce agreements can be very difficult to alter. First thing you should discuss is the duration of coverage. If you want to use life insurance to protect your child's financial future, choose the one with coverage that expires when the child support obligation ends.
It is very important to decide who will pay the premiums. It could be your ex-spouse, or you could ask your ex to pay you, so that you could pay the premium yourself. Or, you could ask to be added to the policy record so that you may receive duplicate copies of every bill; to be sure everything is paid on time.
When it comes to life insurance and divorce, many couples rename their beneficiaries from each other to their children. If your children are minors, think about appointing an adult custodian who will receive and handle the benefits on their behalf until they're adults.
Before you determine how much coverage you'll need, talk with your agent or divorce attorney to help you out. You can also use an existing policy (if purchased during your marriage) or you can buy a new one. You can set up a life insurance policy on your ex-spouse or it could be signed over to you during the divorce proceedings.
When it comes to life insurance and divorce, the most important is to have the right protection. You can always consult your financial advisor or lawyer to help you out, as you don't have to go through this alone. This way you can be sure you didn't forget anything while you are planning your financial future after divorce.